If you're in Denison, Carroll, or nearby western and central Iowa areas, come check out our garden center.
We offer shrubs, annual flowers, trees, mulch, potting soil, metal art, birdbaths, and much more.
At our local garden center in Denison, IA, we provide a full line of popular shrubs, trees, grasses, annuals, and more along with potting soil, metal art, and birdbaths. Our knowledgeable staff is very experienced in what types of plants work best for local residential and commercial properties and is available to assist you in choosing those plants.
Located at 401 Ave C in Denison, our 30,000 square-foot facility is conveniently located for residents in Denison, Carroll, Harlan, and other western and central Iowa locations.
---
Our Seasonal Garden Center Hosts Many Different Types of Local Plants & Merchandise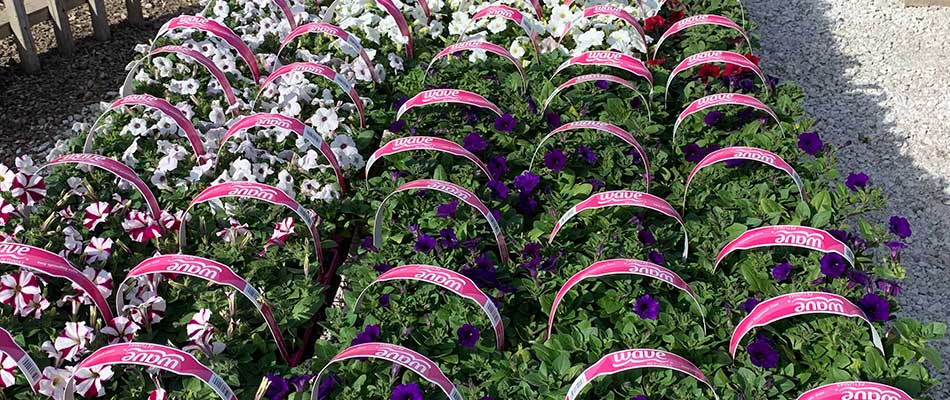 During April through September, our seasonal garden center is open for local residents and business owners to come and view the local plants we have for sale. We sell shrubs, trees, grasses, annual flowers, and many more Along with that, we also sell mulch, rock, potting soil, birdbaths, potted plants, metal art for your garden, and more. If customers want to bring in their own pots from home, we can assist in potting those plants for you.
---
We Provide Fall & Spring Annual Flowers for Planting Beds & Hanging Baskets
At our local greenhouse facility, we have many different choices available for fall and spring annual flowers with the largest selection of annuals around. Annuals provide a fun splash of color for landscaping beds and can be changed with the seasons. Common spring annual flowers include salvias, impatiens, geraniums, marigolds, petunias, and more. Our fall annual flowers such as snapdragons and pansies will brighten up landscapes during the cooler season.
Our large, colorful selection of annuals is housed in our greenhouse and is updated regularly with new flowers in just about any color.
---
Popular Items Sold at Our Garden Center Include Potting Soil, Metal Art, Mulch, & More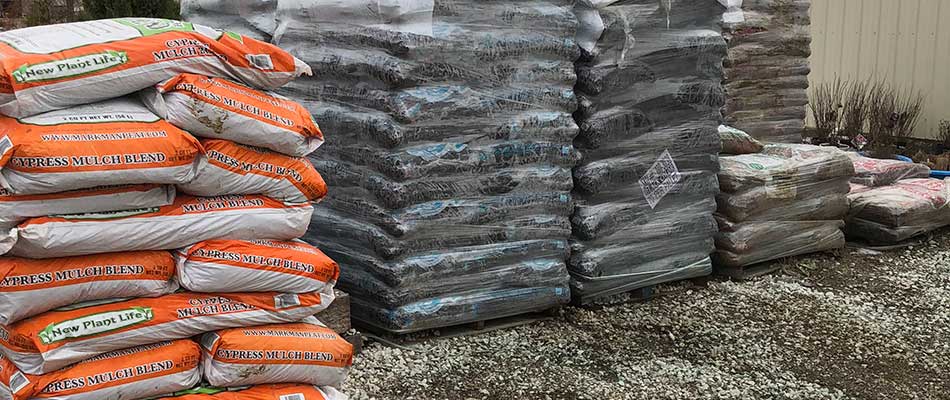 We have some of the best plants in stock in our garden center. Some of the more popular plants, including a large selection of ornamental and deciduous trees, that we have in our local facility and greenhouse are:
Hydrangea
Lilac
Roses
Burning bushes
Ninebark
Butterfly bushes
Hostas
Clematis
Fineline buckthorn
Barberry
Spirea
Weigela
And more!
Along with our large selection of locally-grown plants, we also offer other items ideal for the do-it-yourself gardener at our garden center. We sell many types of popular mulches such as western red cedar and natural hardwood mulch. Colored mulch is also available in gold, black, brown, and red shredded hardwood. If you're looking for rock ground cover, we have river rock, grey slate chips, and white limestone for driveways.
To further accentuate your garden or landscape beds, we keep a wide variety of metal art in stock. Choose from whimsical ladybugs, pinwheels, birdhouses, metal flowers, and more. If you're looking to add a birdbath, we have those as well and can help you choose the best one for your property.
---
We Deliver Plant Orders to Customers in Denison, IA
If you're local to Denison and need a plant order delivered, we will gladly assist you with that plant delivery. Our team can also deliver plants or shrubs ordered for funerals and memorial services as a lovely way to remember a friend or family member.
---
Come visit us during our seasonal hours and see why a local garden center is the best choice!
When you're looking to choose new plant material for your home or business, make sure you're visiting a local garden center instead of a big box store. Our knowledgeable, experienced staff can help you plan out your newest project! Come visit us from April-September, when we are open on Monday-Friday from 9:00 AM to 6:00 PM, Saturday from 8:00 AM to 4:00 PM, and Sunday from 11:00 AM - 3:00 PM. During the summer, our hours may be subject to change depending on the weather, so please contact us before coming. If you have any questions about our seasonal garden center, give us a call at (712) 393-8510 or submit our online form to learn more!
---
Garden Center Photo Gallery
Our garden center offers a wide variety of flowers, plants, grasses and more. Contact us if you have any questions about the availability of specific plants or flowers.