Landscaping services for residential and commercial properties in Denison, IA and nearby areas.
We use native plants proven to survive in the western and central Iowa climates in our landscaping designs.
Adding custom landscaping to your property has many benefits, such as increasing curb appeal and boosting property value. At Phil's Lawn & Landscaping, we've been creating custom landscapes for over 30 years and know the best plants to use and where to plant them. We try to use native plants proven to survive in our zone.
Our landscaping company creates custom designs and planting beds for residential and commercial properties in Denison, Carroll, Harlan, and surrounding areas in western and central Iowa.
---
Types of Plants Commonly Used in Our Custom Landscaping Projects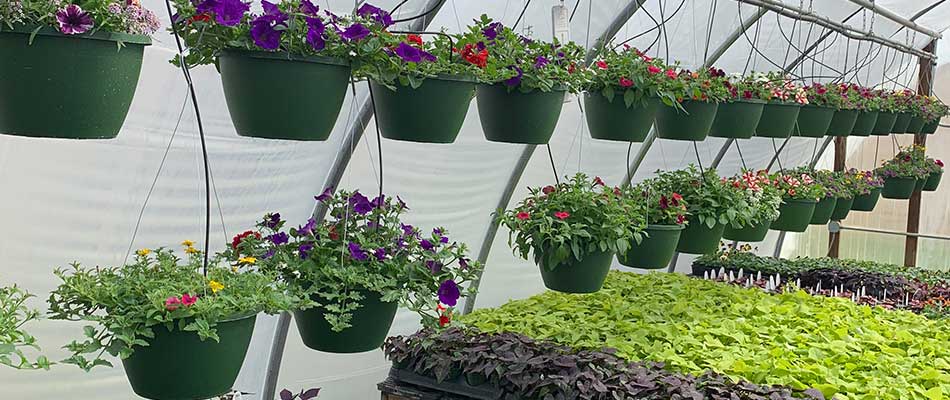 If you'd like to see your project before installation, we can show you a 3D design of the landscaping that accurately depicts how the plants will look after they've been planted. Our custom landscape projects generally use plants that are native to our area. Using native plants cuts down on the number of resources needed to maintain the landscaping, making this an eco-friendly practice. Non-native plants will require more watering, more fertilizer, and other maintenance tasks that take time and labor. Plants we typically use in our landscape installations include:
Roses
Spirea
Fineline buckthorn
White dahlias
Boxwood
Barberry
Ornamental trees
Ornamental grass
And more!
Visit our Garden Center to learn more about our growing selection of landscaping plants, trees, shrubs, grasses, and more!
---
The Benefits of Mulch & Rock Installation for Landscape Beds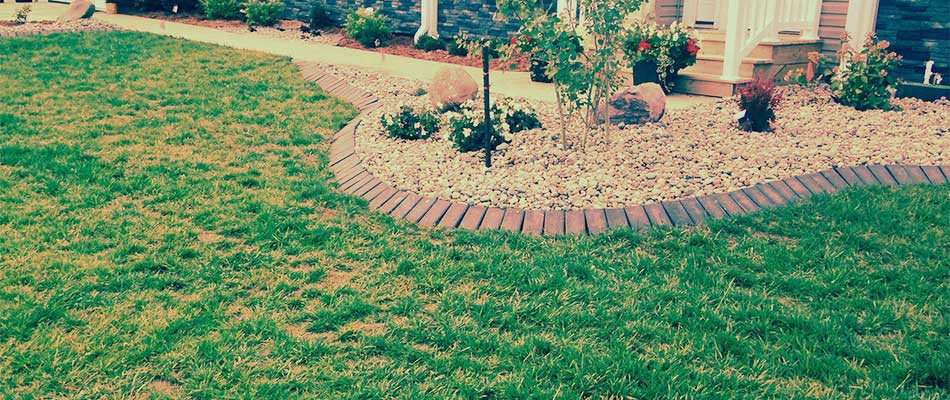 One of the most important steps in landscaping is to install mulch or rock ground cover. Popular mulches in our area are cypress, western red cedar, and gold, black, brown, and red shredded hardwood. Common rocks we put down include gray, black, or brown river rock or grey slate chips.
Both of these have extensive benefits for your landscape beds. Proper ground cover installation aids in preventing soil erosion, which is key when you've spent money fertilizing that soil. Other benefits of mulch and rock ground cover are:
Natural weed barrier: Mulch and rock stop weeds from getting nutrients that they need to grow like light, air, and water. Without these, the weeds can't complete photosynthesis.
Moisture retention: In the summer when it gets hot and dry, your soil will stay moist longer with mulch and rock protecting it from the hot sun and evaporation.
Soil insulation: When cooler weather hits, your plants will be better protected because the mulch and rock keep soil insulated from extreme temperature changes.
We also provide white limestone for custom driveway installation.
---
Maintaining Your Landscape Beds Increases Overall Plant Health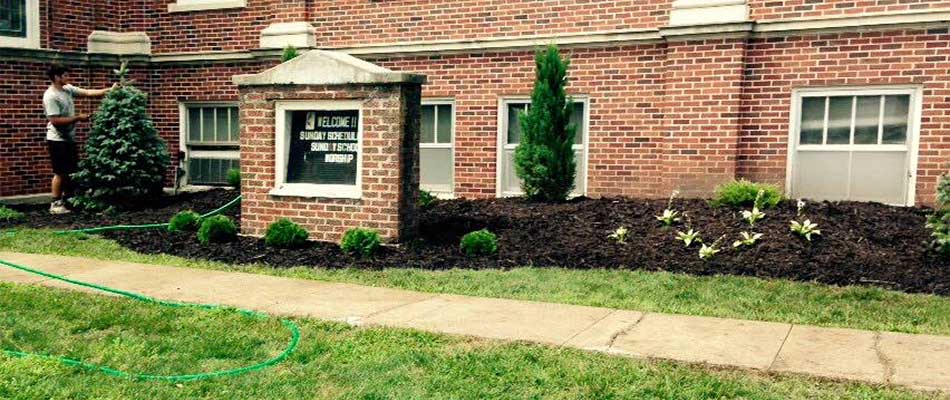 After we install landscaping, we can also provide landscape maintenance tasks such as landscape bed weeding and plant trimming. Keeping weeds out of your landscaping helps your plants absorb needed nutrients and ensures weeds won't choke out your plants.
At Phil's Lawn & Landscaping, we recommend trimming be done in the spring and fall. This helps to remove any dead or dying branches that may be sapping up resources and gives your landscape plants a shapely, well-kept appearance.
---
Contact us for any landscaping design or installation needs for your home or business in Denison, IA and nearby areas.
With over 30 years of experience, we can design and install quality, beautiful landscaping that uses native plants and also complements the look and feel of your property. Give us a call today at (712) 269-2307 or fill out our online form to get in touch with one of our landscaping professionals. We provide free estimates and consultations!